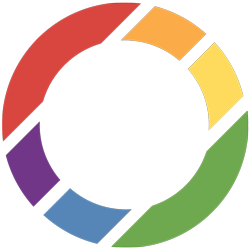 Equality PAC is the political arm of the Congressional LGBTQ Equality Caucus and is dedicated to the full legal and societal equality for LGBTQ Americans. All funds raised into Equality PAC are spent supporting and electing openly LGBTQ individuals and strong LGBTQ allies to the United States Congress and Senate who are committed to passing the Equality ACT and to ensuring full civil rights and protections for all LGBTQ Americans.
In 2018, Equality PAC contributed $3M to support incumbent and non-incumbent candidates in the midterm elections, and made history by helping to elect Senator Kyrsten Sinema (Arizona), re-electing Senator Tammy Baldwin (Wisconsin), and electing four new LGBTQ Members of Congress: Angie Craig (Minnesota), Sharice Davids (Kansas), Katie Hill (California), and Chris Pappas (New Hampshire).
Equality PAC is committed to building on that progress in the 2020 elections and to growing our LGBT Caucus again. So far this cycle, Equality PAC has already announced our endorsements of nine LGBT congressional candidates for 2020: including six in open-Democratic seats (San Diego City Council President Georgette Goméz in California; Bronx / New York City Councilmember Ritchie Torres and former Obama official and non-profit leader Mondaire Jones in New York; former congressional District Director Phil Gardner in Washington; former Obama Administration Cabinet Official John Blair in New Mexico; and attorney and community and environmental activist Sabrina Haake in Indiana); one in a now open-Republican Red2Blue seat (U.S. Air Force veteran Gina Ortiz Jones in Texas); and two in targeted Red2Blue Republican-held districts (State Representative Jon Hoadley in Michigan and attorney and civic leader Pat Hackett in Indiana). We hope to add additional endorsements as the cycle continues.

Contribute to Equality PAC today and join us in the fight to support more openly LGBTQ candidates running for federal office, as well as members of the Congressional LGBT Equality Caucus

Equality PAC has endorsed over 100 Democratic candidates in the 2016 election cycle. Learn more and view the list of candidates we support in the continued fight for equal rights

Equality PAC is dedicated to bringing nearer the full legal and societal equality of LGBTQ people. Learn more about the Board Members and Co-Chairs that make it happen!
Washington, DC – Today, Democrat Richard Neal – Massachusetts Congressman and Chairman of the powerful House Ways & Means Committee …
Equality PAC Statement on the New York Democratic Primary Wins By Ritchie Torres in NY-15 and Mondaire Jones in NY-17: …
OLYMPIA, WASHINGTON – Today, Phil Gardner received the endorsement of Equality PAC, the political action committee formed by leaders of …